EUVP Visit Story - Idayat Hassan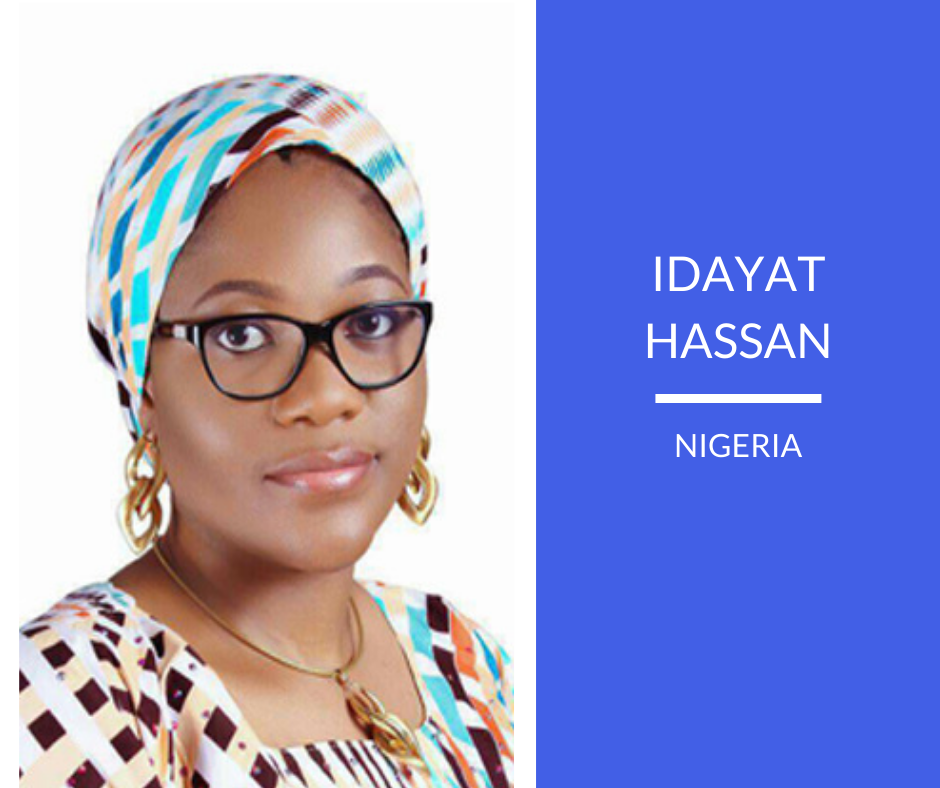 Are you considering applying for an EUVP visit? Ever wondered how the EUVP programmes are organised and what their outcomes are? Follow the "EUVP visit stories", featuring unique reports and testimonials from those who have joined us at the heart of the EU!

How to foster the EU-African dialogue on human rights? What are the common challenges and opportunities for Africa and the EU? Through her participation in the virtual EUVP experience, Ms Idayat Hassan from Nigeria had the chance to discuss these relevant issues with experts from the European Commission and European Parliament, gaining fruitful insights into the functioning and structure of the European Union.

Ms Hassan is a lawyer, and current Director of the Centre for Democracy and Development (CDD), an Abuja based policy advocacy and research organisation with a focus on deepening democracy and development in West Africa. Her interests span from democracy, to peace and security, transitional justice, or Information and Communications Technologies for Development (ICT4D) in West Africa. Under her supervision, CDD became a mover in the civic technology space.

Ms Hassan has designed and implemented civil society programs on elections and democracy in thirteen countries in the West Africa Region. She is also versed in civil society engagement in a closed society. She has consistently provided thought leadership in the analysis and combating of Boko Haram, throughout the terrorist organisation's existence, being involved in Operation Safe Corridor (OSC) - an intergovernmental program aimed at rehabilitating repentant Boko Haram fighters. She then turned her efforts to mitigate Boko Haram's threats.

Her interest in human rights, democracy, peace, and transnational justice, together with her analytical work on democratic trends, pushed her to apply for the EUVP. This experience helped her better understand EU's reality, compare it with the African one, and obtain what she defined as "a valuable appreciation of how the Economic Community of West African States and African Union are differently structured, and what possibilities there are for the future."

Through the exploration of EU's functioning, Ms Hassan could get a closer look at European policymaking related to advancing and deepening democracy within society.

"As the EU is a regional body, lessons learned can be applied to my work at CDD and across West Africa in respect to advancing democracy in West Africa."

According to her own testimony, the EUVP meetings were well-structured and highly informative, and allowed her to gain a deeper understanding of how the European Union works. She particularly enjoyed her meeting with representatives of the Directorate-General for External Policies of the Union (DG EXPO) of the European Parliament. She also underlined that she felt comfortable throughout her virtual experience since she could always count on the support of EUVP organizers and facilitators.
 
"I would recommend [to participate in the EUVP] as it serves as an eye-opener, in particular to gain knowledge on EU policymaking."

The EUVP would like to express gratitude to all EU colleagues who met Ms Hassan for their time and support to share their experience and best practices.
We recognize the tireless commitment of Ms Hassan to work for the best of African people, and would like to warmly thank her for her participation in the programme. We hope that the EUVP has provided Ms Hassan with additional elements to pursue her work, pushed by the passion that guides her in daily civil engagement within the Nigerian society, and beyond.
 
If you would like to follow the path of Ms Idayat Hassan and become an EUVP participant, please contact the EU Delegation in your country to express interest.