EUVP Visit Story - Shruti Shrestha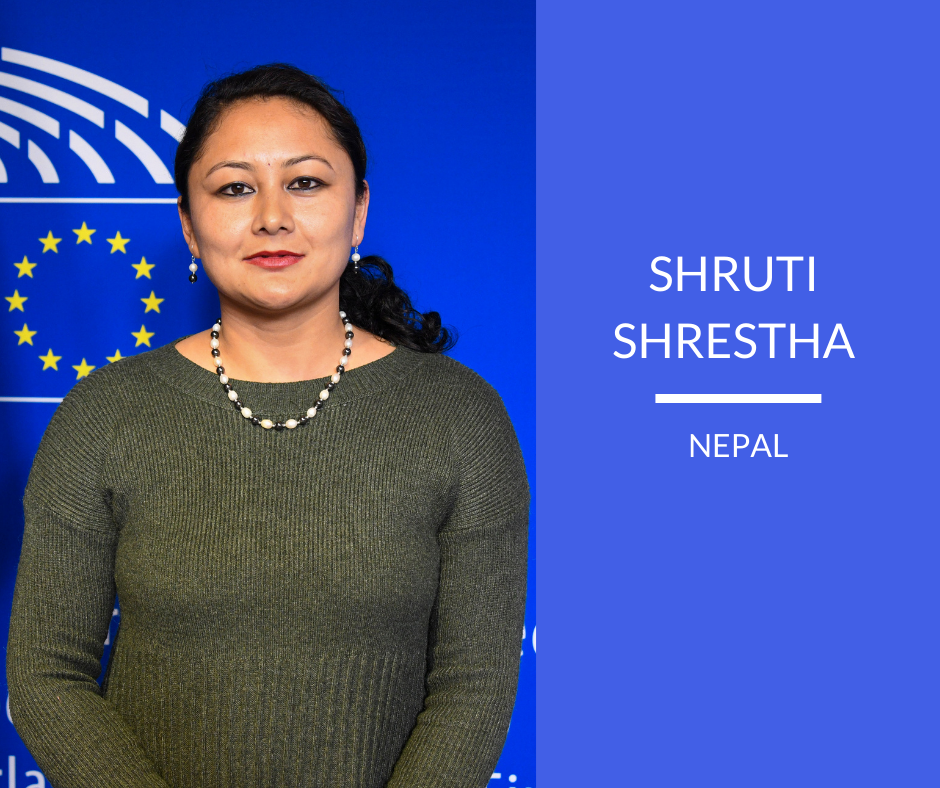 Are you considering applying for an EUVP visit? Ever wondered how EUVP programmes are organised and what their outcomes are? Follow the "EUVP visit stories", featuring unique reports and testimonials from those who have joined us at the heart of the EU!
Today, we take a look back at the EUVP visit of Ms Shruti Shrestha from Nepal, who participated in the EUVP programme back in March 2019. Ms Shrestha works as a freelancer photographer and a lecturer at Kantipur City College, Polygon College and Thames International College Nepal.
She used to work with Kantipur Media Groups (KMG), a leading private media organization in Nepal. Moreover, she is the Chairwoman of Photojournalist Club (PJ Club, Nepal) and works as a freelancer photographer for various organizations, such as Water Aid and Danish Church Aid. Most of her work is focused on the lives of women, adolescent girls and children.
Ms Shrestha's goal for the EUVP visit was to meet with the representatives of EU media, both those working for the EU institutions and the external ones covering the EU news, in order to share experiences and exchange good practices. Her programme was tailor-made to cover her specific interests and featured thematic discussions with various EU and Brussels stakeholders such as the representatives of European Committee of the Regions, European Parliament, European External Action Service, International Federation of Journalists, Brussels Press Club, a centre for photojournalism and pedagogy "Geopolis", and a prominent Reuters photographer. Another highlight of her programme was a visit to the European Union's TV information studio: EbS - "Europe by Satellite", which provides EU-related audiovisual material via satellite to media professionals.
When talking about her EUVP experience, Ms Shrestha mentioned: "It was really worthy of my personal experience and professional life.  It helped me to get information about the European Union and its institutions, their activities and values. While in Brussels, I was lucky to have met with some photojournalists and I even visited a photo exhibition too". Moreover, Ms Shrestha told us that after her return to Nepal, she had been invited to an event at the EU Delegation on the occasion of the celebrations of the Europe Day and she was thrilled to have met there with fellow EUVP participants from her country. 
Since her visit, Ms Shrestha has continued to keep in touch with the EU Delegation to Nepal, with her new EU colleagues and with a fellow EUVP Alumnus from Bangladesh who participated in the programme in the same time. She has also initiated various projects in cooperation with the colleagues from EU institutions she made contacts with while in Brussels.
We would like to thank all the interlocutors, the EU Delegation to Nepal and Ms Shrestha for their efficient cooperation and for making the visit a successful one. We are proud to have Ms Shrestha as our Alumna and we are looking forward to further fruitful cooperation.