Welcome Message from the EUVP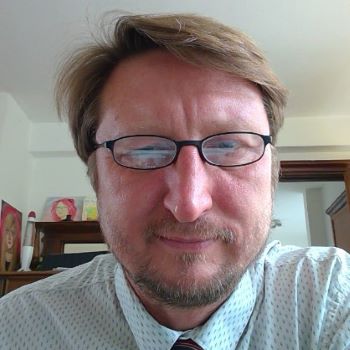 Welcome, nice to meet EU! My name is Piotr Bartoszewicz-Malicki, I am the Head of the European Union Visitors Programme (EUVP) Unit since November 2019.
On behalf of the whole EUVP team, I warmly welcome you to our website and blog. We are delighted you are joining us on this platform, and we hope you will enjoy its content.
The EUVP has existed since 1974 and is jointly managed by the European Parliament and the European Commission, with the EU Delegations (part of the European External Action Service) and the European Parliament Liaison Offices outside of the EU playing an essential role in the selection of visitors.
Our mission is to promote the European Union's values, interests and smart power in the world, and engage in open and frank dialogue with external partners by organising study visits to the European Institutions for young political leaders and opinion formers from outside of the EU. The EUVP aims to contribute to a stronger geopolitical EU by substantially increasing the EU's global outreach and impact, with particular attention on EU accession countries, neighbouring countries, strategic and main trading partners, continental democracies and interparliamentary assemblies.
I personally feel passionate about the EUVP's mission, and I strongly believe that this unique, relevant and meaningful tool of EU public diplomacy should continue to grow in size and quality.
The EUVP's distinguished guests participate in comprehensive programmes of meetings, in-person or virtually, with a range of EU Institution representatives and expert colleagues – either individually or together with fellow EUVP visitors who share areas of interest or come from the same region. We hope this enriches the EUVP experience by broadening the subjects discussed, and giving our visitors the opportunity to bond and exchange ideas.
We hope that our distinguished guests cherish fond memories of the time they spent with us, and that they will keep in touch with us, share their views on issues of mutual concern, and exchange best practices with us. We also hope that they will continue to play an active role in the network of EUVP Alumni, the network of friends of Europe.
To facilitate this, the EUVP continues to boost its profile and become more available to our partners via an enhanced online presence and Alumni engagement. We are proud to constantly improve our website and to host a dedicated and lively Facebook page. These initiatives are part of our commitment and ambition to keep you engaged and informed on a wide range of EU issues, learn from you and give you the tools to discuss and promote common interests.
Our website blog features the stories of EUVP participants, and give you insights about their visits while showcasing the invaluable contributions they make on the major issues affecting our societies.  Their stories show what the EU does for you also if you live outside its borders. Therefore, if you are interested in how people-to-people diplomacy and cooperation can help deliver progress internationally, this blog is for you!
Our Wall of Fame presents the most outstanding EUVP Alumni.
Crucially, our Alumni Platform will allow former EUVP participants to build on all the connections they have made during their visit, and create new ones with EU colleagues dedicated to bringing about political, economic, social and environmental change in the EU and beyond.
I invite you to explore our communication platforms, stay informed about what the EU does for you, and reach out to us. This is just a step further, the EUVP has more plans and surprises for the future, so please stay tuned! I look forward to meeting you soon online or offline!
Piotr Bartoszewicz-Malicki
#EUVP
#NiceTo MeetEU