Aina Shormanbayeva
Kazakhstan
Human rights is the common point of
reference and value for all people.
Biography
I am a lawyer working in the area of human rights for the last 19 years. I was born in the small ancient town Ayagoz in East Kazakhstan, but I always felt like a part of the big world. I dreamed of being an international journalist and of knowing several foreign languages. Life has surpassed my dreams - I speak several foreign languages, I have friends and colleagues on all continents and I still feel like a part of the whole world. I am a lawyer by profession, but in the era of social networks, each of us are an international journalist.
Image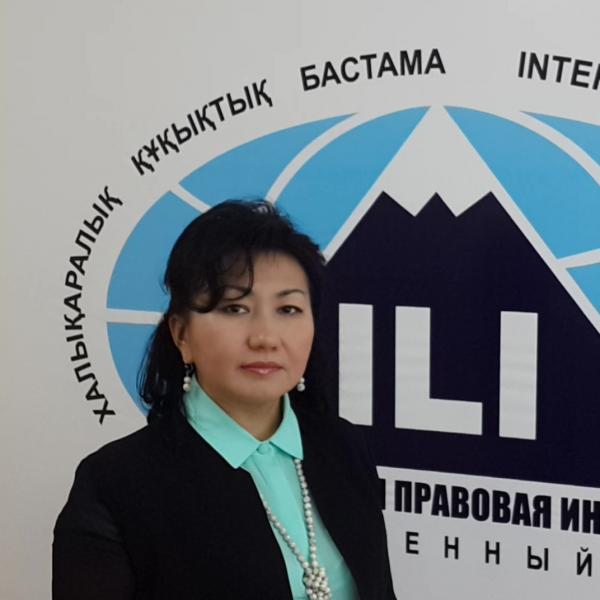 Speaker's Corner
My experience of the EUVP visit
I participated in the EU Visitors Programme back in 2014. I recall that the agenda of the visit was very interesting and also quite intensive. A couple of meetings every day with representatives of either the European Commission or the European Parliament, sharing our views on the human rights situation in Kazakhstan, on the work of EU institutions and how they would be useful for our organization and for the civil society of Kazakhstan. All of this was very useful information to me.
My EUVP experience taught me how the EU institutions work and with whom I can communicate to promote and protect human rights in Kazakhstan.
What inspired you to work on human rights?
I believe that human rights are the only platform or idea that can possibly unite every one; human rights are the common point of reference and value for all the people in the world. As an example, Kazakh traditional values match those of human rights, respecting dignity, freedom of speech, freedom from slavery and so forth.
Main current challenges to human rights that I wish to see overcome
The vast majority of people in Kazakhstan depend on the state in one way or another. For the development of a civil society, independent people are needed. In my organization we are currently working to increase the number of people who are independent from the state by defending the freedom and independence of both individuals and formal or informal groups.
My greatest achievement as a human rights activist
I have worked as a human rights activist for the past twenty years, striving to protect civil and political rights and the rule of law in Kazakhstan. For the past ten years, I work for the International Legal Initiative Foundation (ILI). We protected ourselves and grants of our donors in 2016-2018, when ILI became subject to scrutiny by the local tax authorities for monitoring the peaceful protest in Almaty in May 2016. The protest was against a draft law to amend the Land Code in order to permit sales of agricultural land. We won just recently a court case following the second scrutiny by tax authorities of 20 NGOs monitoring elections in Kazakhstan. On 11 February 2021, the European Parliament issued a resolution on the human rights situation in Kazakhstan (2021/2544(RSP)).
ILI has been protecting victims of mass human rights violations in Xinjiang since 2017. Many people released from the so-called re-education camps in Xinjiang have subsequently been united with their relatives in Kazakhstan as a result of our appeals to the Ministry of Foreign Affairs of Kazakhstan. We are providing free legal assistance to migrants, asylum seekers and refugees. For many years, we have strived to protect victims of human trafficking.
My recommendation to global young leaders trying to change communities for the better
Start with a very specific problem or issue and little by little you will raise to understand and protect the general public interest. Human rights are at the core of public interest. Protecting human rights even of one single person is protecting the public interest, which means society.
The interview took place in April 2021.
The opinions expressed by the EUVP distinguished Alumni on the Wall of Fame do not necessarily reflect the official EU position.