Charles Small
United States
During the Covid-19 lockdown, Los Angeles almost instantly had some of the clearest and purest air quality not seen for the past 40 years. Now, what can we do to get more vehicles off the road?
Biography
Charles Small was appointed by the Biden-Harris Administration on January 20th, 2021 as the Deputy Assistant Secretary for Intergovernmental Affairs to the 19th Secretary of Transportation, Pete Buttigieg.
In this role, he serves as the lead staffer for the Department on outreach and engagement to state, county and local elected officials across the country. Prior to joining the Biden-Harris Administration, Charles served for four years as the Director of Federal Affairs and National Engagement for Mayor Eric Garcetti and the City of Los Angeles supporting the City's and region's infrastructure agencies including Los Angeles World Airports (LAX), the Port of Los Angeles, and the Los Angeles Metropolitan Transportation Authority (LA Metro). Before his working for the City of Los Angeles, Charles spent five years as the Associate Director of Federal Affairs for the State of New York where he led advocacy efforts on housing, energy and broadband. 
This is his third stint in federal government, as Charles served in the Obama Administration at the Office of the United States Trade Representative and began his political career with Senator Barbara Boxer (D-California). He is a native of Southern California, a graduate of Swarthmore College, and a die-hard Los Angeles Lakers fan.
Image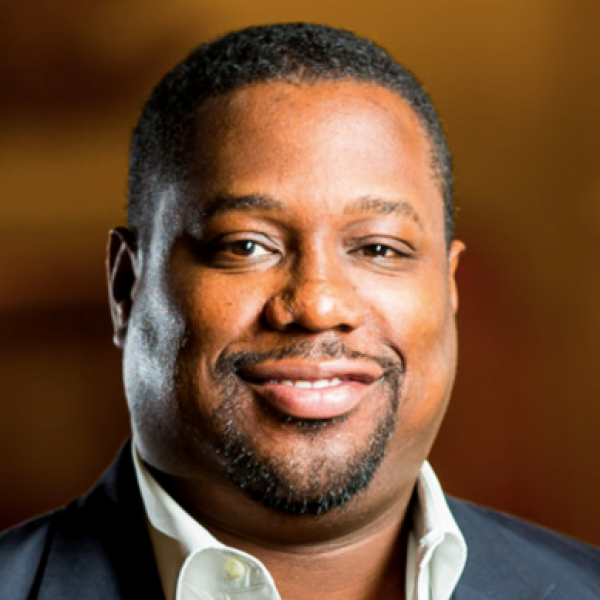 Speaker's Corner
Can you describe and evaluate the experience of your EUVP visit?
I would say the time I spent in Brussels and Strasbourg were among the best trips in my life. It was a fascinating time to be in Europe. The network and connections I made were important to my further professional development. I got a better understanding of EU's works on sustainability, climate change and transportation thanks to a tailor-made programme that had been drawn up to meet my specific policy interests.
One of the many things I learned on my trip was gaining an appreciation for EU Member States to further the agenda on sustainability and infrastructure, in particular for the way they have invested in railways and trains. There were several lessons learned that I have brought back with me to the United States as policy examples to expand rail service and reach the EU's world class level on trains. 
Moreover, Brussels was a fabulous city, much better than I had expected. Any person serving in the US public service could profit from the EU Visitors' Programme. Learning about the intricacies of the EU functioning, its institutional structure and its approach to a variety of policy topics was very useful and a knowledge that I could build upon.
Overall, it was a first-rate experience!
EUVP experience significance for my career
The EU Visitors' Programme has overall been significant to my career. While in Europe, I understood the need for every US public official to have not only a national network but an international one. Since then the network I was able to develop in the EU in particular on sustainability has been pivotal. Any time I needed inspiration on a specific policy topic, I would consult with my EU peers; for example, what is the smartest policy in terms of transit development? 
The single greatest thing is to be able to have access to this incredible knowledge base that the EU institutions and its Member States encompass. Likewise, the EU Delegation here in Washington DC is hugely helpful in serving as interface between US officials on the one side, and on the other side, EU and Member States officials dealing with similar projects and interests.
Challenges in my current position as US Deputy Assistant Secretary of Transportation
We have a lot of challenges. The US Department of Transportation is working on one of the top domestic priorities in the Biden administration: the Instructure Investment and Jobs Act. The aim is to pass a bill that will enable us to rebuild and make great innovational and technological leaps in our infrastructure. That is the number one thing that we are trying to do right now: to prepare our economy for what the post-Covid world is going to look like.
In my role as Deputy Assistant Secretary for Intergovernmental Affairs in the US Department of Transportation, I have to figure out what Congress is going to do and how that is going to affect our country (50 States, 6 territories, 3000 counties and 19.000 cities). Similarly, I have to be the voice of Congress inside the Department of Transport advocating their views and trying to help them out.
As we envisage the post-Covid economy, I have a couple of interesting observations: Firstly, we have finally seen out what the US transportation system would look like if there were no cars around. An example is my native city of Los Angeles, which almost instantly during the Covid-19 lockdown had some of the clearest and purest air quality not seen for the past 40 years. What can we do to get more vehicles off the road? How to cater best for low-income workers to get to work?
Secondly, after opening up again, the commuting patterns seem to have changed, people will work a larger degree from home. In the Department of Transportation, we have to consider what the potential long lasting changes in work patterns where hybrid work in both the public and private sector will be prevalent. Our question is what does this mean for transportation? How do we prepare for the hybrid world?
The Biden-Harris Administration is committed to working towards this one-time generational investment in our transportation system. The bill which passed the United States Senate on a bipartisan basis would represent the largest single investment in public transportation in the history of the US. In addition to trains, the bill would be the largest investment in electrical vehicles charging infrastructure in the history of the US and the largest investment in building bridges since 1956. It would be an incredible thing to be able to get this done.
Like we have seen in the past the world has always changed following a pandemic; the Great Flu, the Bubonic plague, I am excited to be able to playing just a little role in meeting that challenge of preparing for the post-Covid economy.
Greatest achievements in my career
Assessing one's achievement, one always reflects on the toughest times. Certainly, the Covid-19 crisis, dealing with the racial unrest and dealing with the last US presidential election are all on this list of difficult times. Nevertheless, being able to help the citizens of the city of Los Angeles, the place where I grew up, during the Covid-19 pandemic is the greatest achievement in my career.
In my capacity as Director of Federal Affairs & National Engagement for the city of Los Angeles (LA), we worked to secure funding for 38 largest cities in the United States during the Covid-19 pandemic to help dealing with the economic loss inflicted on citizens because of the lockdowns working in a bipartisan manner with a Republican Administration.
In LA we created renting assistance programs helping 50.000 citizens securing their housing throughout the pandemic. When one is able to point at something one did and say this group of people benefitted from that specific program, that is all what public service is about. We also created new programs on broadband and to support the small business community. I was honoured to be part of these efforts and being part of building those efforts was absolutely one of my major achievements.
My advice to young leaders trying to change and shape communities for the better
Firstly, it is important to understand that it is not about you, but about the institution that you serve. The jobs are temporary. There will be another Deputy Assistant Secretary in this role after me. My job is to make this position better and easier for the one who replaces me as I am myself standing on the shoulders of my predecessors. It is about how to make it better for the generation to come.
Secondly, we live in a polarized world where we are facing some of the biggest existential crises seen in humanity: climate change and disinformation on the internet. Disinformation is an incredible daily challenge that we will still need to figure out how to tackle properly. Similarly, the existential threat from climate change that we are seeing around the globe. Here in North America, in the Pacific North-West, areas like British Columbia in Canada and cities like Seattle, temperatures have risen worryingly lately; air conditioners are being installed in houses where hitherto there was no need. How do we deal with these things? As policy maker, one has to realize that compromise and consensus are the best way to reach results. It is not about winning and losing, we have to work towards a better future. If you know how to compromise, we can leave this world a little bit better.
Finally yet importantly, make sure that you are building relationships across the Atlantic and with all your other allies. The world community is better if we work together to tackle the problems of our times. The EUVP helped me to open up for my perspectives and my horizons.
The interview took place on July 5th 2021
The opinions expressed by the EUVP distinguished Alumni on the Wall of Fame do not necessarily reflect the official EU position.