Christina Sevilla
United States
Travel widely to understand foreign perspectives and engage actively with your fellow citizens to find common ground
Biography
Dr Christina Sevilla is Deputy Assistant U.S. Trade Representative for Small Business at the Office of the U.S. Trade Representative (USTR), Executive Office of the President. She develops and coordinates trade policy, and outreach and leads negotiations related to small and medium-sized enterprises (SMEs). She has previously been responsible for USTR's private sector advisory committee system established by Congress and managed state and local government relations. For over a decade, Christina was an adjunct professor at George Washington University's Elliott School of International Affairs. She has been a MacArthur Foundation Fellow in Transnational Economic Security at the Massachusetts Institute of Technology (MIT) Center for International Studies, a Ford Foundation Pre-Doctoral Fellow, and a Harvard Graduate Prize Fellow. She serves on Meridian International Center's Rising Leaders Council and was named a young leader of the American Council on Germany, the American Swiss Foundation, and a Global Atlanticist of the Friedrich Ebert Stiftung. She received a Ph.D. in political science and international political economy from Harvard University. She received a B.A. summa cum laude graduating as Valedictorian of the College of Arts and Sciences at Boston College.
Image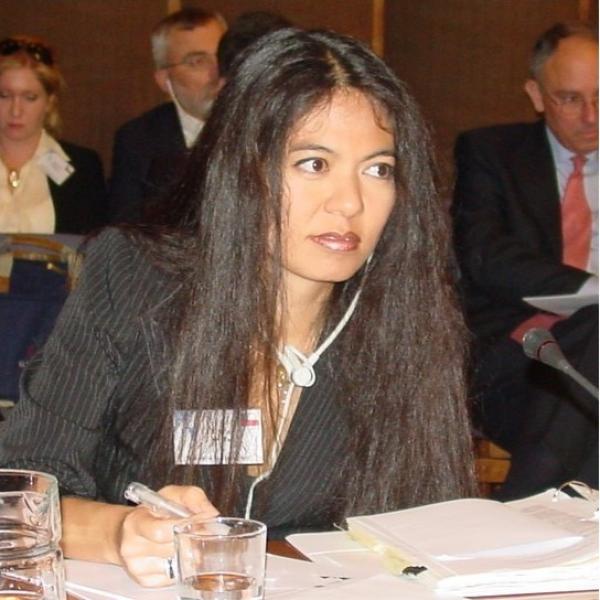 Speaker's Corner
Can you describe and evaluate the experience of your EUVP visit?
I began my career as a Ph.D. student of European politics and international political economy conducting research and interviews in Brussels and Geneva, and writing about European political and economic cooperation and multilateral institutions. It was a privilege to be nominated and selected for the EUVP experience at the European Commission and European Parliament to deepen my understanding of EU institutions and dynamics.
What has the EUVP experience meant for your career?
The EUVP experience was an important professional development opportunity to renew my acquaintance with European institutions, after I had been working for several years with a focus on different regions of the world. I also made great professional connections and friendships among the EUVP alumni.
In subsequent years, I was selected as a lead negotiator for the United States in the Transatlantic Trade and Investment Partnership negotiations with the EU. It was a highly rewarding experience to work with EU counterparts and jointly develop common positions to advance our common values and priorities across the Atlantic. I look forward to working with EU colleagues in the U.S.-EU Trade and Technology Council. EU-US Trade and Technology Council Inaugural Joint Statement (europa.eu) 

What are today's challenges for you in your current position?
The Covid-19 pandemic has created enormous challenges for all of our economies and has disproportionately impacted small businesses and underrepresented communities. Trade can play a key role in economic recovery, helping entrepreneurs and small businesses to support local employment and to continue to innovate and create solutions to some of society's most pressing problems.
What do you feel has been the greatest achievement in your career?
I have had the honor of serving in the Executive Office of the President under five U.S. Administrations and representing the United States as a lead negotiator in international trade negotiations with the European Union, the United Kingdom, North America, Central and South America, the Middle East North Africa, Kenya, and led U.S. delegations in Asia. I led the U.S. delegation in negotiations of the first Small and Medium Enterprise chapter in a U.S. free trade agreement and helped launch ongoing U.S. - EU small and medium enterprise dialogues. It is important to bring more stakeholder viewpoints to the table through sustained dialogues with trading partners, and widen the benefits of trade.
What would you say to young leaders trying to change and shape communities for the better?
Travel widely to understand foreign perspectives. Engage actively with your fellow citizens to find common ground. Learn new skills throughout your life. Stay passionate about your work and the difference you can make both as an individual, and collaboratively with others. Build community in your chosen sphere of activity.
The interview took place in October 2021
The opinions expressed by the EUVP distinguished Alumni on the Wall of Fame do not necessarily reflect the official EU position.