Young people are our future and they need to be invested in!
Biography
Dr Lenin Raghuvanshi is the CEO and Founder of the non-profit organisation the Peoples' Vigilance Committee on Human Rights (PVCHR), having led a human rights movement in Varanasi (Uttar Pradesh), India since 1996.

Under Dr Raghuvanshi's impulse and leadership, the PVCHR's record of accomplishment since its creation is truly remarkable: it now has 72 000 members, has effectively eliminated the feudal system in more than 200 villages, alleviated malnutrition in 700 villages and built over 50 community centres.

Moreover, the PVCHR has twice been a recipient of grant funds under the European Instrument for Democracy and Human Rights (#EIDHR), for its work on the prevention of police torture and rehabilitation for victims of torture.

Dr Raghuvanshi is a laureate of the prestigious MA Thomas National Human Rights Award (2016).
Image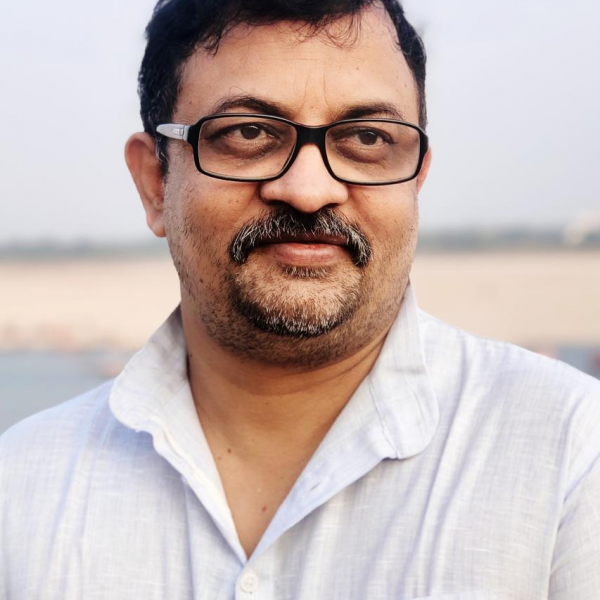 Speaker's Corner
Can you describe the experience of your EUVP visit?
My participation in the EUVP in 2013 as an Executive Director of Peoples' Vigilance Committee on Human Rights (PVCHR) India was very useful to inculcate intensive knowledge about the philosophy, values and working culture of the European Union, and the European Parliament in particular. Europe is the hope for rule of law, pluralistic democracy, human dignity and human rights. The inception of the EU is the most important phenomenon for sustainable peace in the world. The EU emerged from the need of the people of Europe for reconciliation, pluralism and rule of law. I found my EUVP experience highly inspiring. In this regard, after the EUVP visit, I initiated my advocacy towards the Indian Government about the European Parliament and Indian Parliament relationship, India–EU Human Rights dialogue and the corruption in the National Rural Health Mission.
What inspired your desire to work in order to further human rights in your country and/or within you community?
From the beginning, I was averse to the caste system. I refer to my higher caste Hindu upbringing as 'feudal'. This sprung the seed of social activism in me. I grew up in Uttar Pradesh where I saw unequal relationships between men and women, with the men being stronger, violent and controlling of the women. I chose a different path for myself and went on to become one of the founding members of the People's Vigilance Committee on Human Rights, a Varanasi-based NGO which works for the upliftment of the marginalised sections of the society. I strongly believe that the values of the caste system, including patriarchy, impunity, and feudalism, must be opposed as they silence out the voices of key members of a community.
This motivation is also reflected in my 'ground up' approach, working with the survivors of torture and organised violence, with women and children for better education while also creating community centres, and breaking the culture of silence. All this grassroots work, activities and campaigns led by the PVCHR seek to shift people's minds and perspectives away from traditional beliefs towards more universal values of diversity, plurality, equality, multiculturalism and communal harmony. Moreover, what inspires my daily work is to see that the survivors with whom I had worked in the past have in turn become human right activists.
What are your upcoming projects?
My current ambition is to pursue new projects such as for example to further implement the modern village concept in other regions of India. I am also determined to engage with religious leaders about the place of religion in communities and society. I firmly believe that one must work with religions, not against them, in order to pursue multi-religious communities and communal harmony.
What message would you like to send to world?
Young people are our future and they need to be invested in! My message is therefore addressed to young people: you have a leading role to play in carrying out cross-generational work, designed to build on traditional ideas and values and change them to suit a modern and progressive world!
The interview took place on 24th November 2020
The opinions expressed by the EUVP distinguished Alumni on the Wall of Fame do not necessarily reflect the official EU position.