Nice Nailantei Leng'ete
Kenya
Don't wait for someone to come and make the change. It has to start with you. You don't need to wait to have an office
Biography
Nice Nailantei Leng'ete, 30, is an advocate for the health and rights of girls and women. She is the Global End FGM/C Advisor for Amref Health Africa, the largest African-led international organization on the continent, and founder of The Nice Place, a leadership centre for girls built in her home community in Kajiado County, Kenya.
Ms. Leng'ete is the recipient of numerous international awards for her commitment to working within communities to promote gender equality and end harmful practices such as female genital mutilation/cutting (FGM/C) and child marriage; including: the TIME100 list of the most influential people in the world; the Postcode Hero Award; the 100 Most Influential Young Africans; the BBC Outlook Inspirations Award; the Annemarie Madison Prize; and, the Inspirational Woman of the Year Award from the Kenyan Ministry of Devolution. She is also a recipient of the Mandela Washington Fellowship for Young African Leaders.
To date, Ms. Leng'ete and Amref Health Africa have helped more than 20,000 girls avoid female genital mutilation/cutting in Kenya and Tanzania through community-led Alternative Rites of Passage programs.
 
Image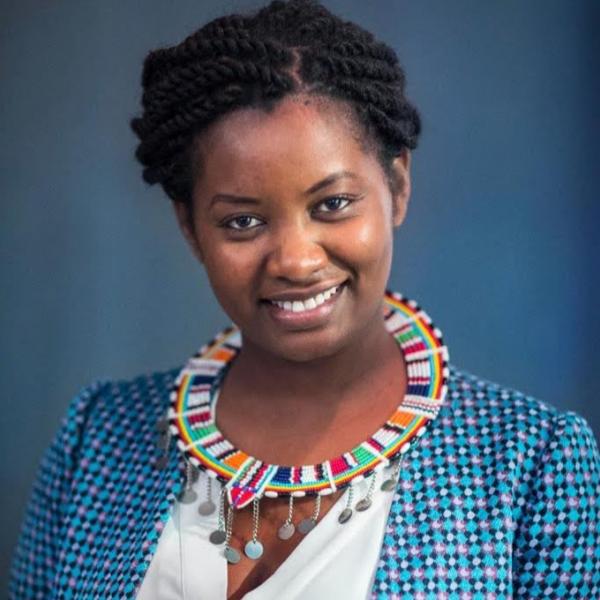 Speaker's Corner
Can you describe and evaluate the experience of your EUVP visit?
My EUVP visit was an eye-opener for me, as I saw that every country or continent has its own challenges in different ways and that makes us all one. I found it very helpful to meet with leaders from other countries who are working on various issues and learning about the change they are trying to make in their countries. While we called different countries home, what we had in common was that each one of us was trying to make our country or our community a better place.
It was great to see that the younger generation is taking up leadership through my EUVP experience. I felt like there is hope because there is a generation that can take up the work to improve their communities and countries.
I really enjoyed visiting the EU and meeting so many different people, particularly the women in leadership positions. Seeing women take up space in big offices was very inspirational for me because I come from a community and a country where women don't always have these types of opportunities.
The knowledge-sharing and learning that happened during my EUVP experience was so helpful in my own leadership journey. I think I'm a better leader because of what I learned from others. Connecting with people who are working on issues I work on in my community and country was really valuable, and that network is still helpful for me today.
I also enjoyed visiting Belgium and having the opportunity to see the city of Brussels.
What has the EUVP experience meant for your career?
The EUVP experience has meant so much for my career, especially in leadership. Learning from others, and sharing our knowledge with each other, helped me to see things differently which has really helped when it comes to solving challenges or taking up opportunities.
Networking with peers I met and EU leaders helped me to grow as a person and a leader. I was able to form lasting relationships with people I met so I can still share knowledge and learn from them.
What are today's challenges for you in your role as founder of the Nice Place Foundation?
There are challenges because I'm involved in a project that works on harmful practices like female genital mutilation/cutting (FGM/C) and child marriage. These are deeply rooted practices within communities so they take time to change. It's about changing mindsets; it is not easy, and it doesn't happen overnight.
Every day, I meet girls who are facing challenges because they are running away from FGM/C and child marriage.
COVID-19 has created many new challenges for the work that I do. Restrictions on large public gatherings have meant we cannot have the same type of community dialogues we would usually have to work towards change. Schools in Kenya have been closed due to COVID-19. Schools are so important for girls because they are a safe haven. Not being able to go to school has put girls at increased risk of being subjected to FGM/C, child marriage or other forms of sexual and gender-based violence. In school, students also get regular meals but now with COVID-19 many people have lost jobs, making it hard for families to afford food. Even accessing menstrual hygiene necessities has become much more difficult for girls during COVID-19.
What do you feel has been the greatest achievement in your career?
A Nice Place Foundation, which is soon going to be operational, is a big achievement because girls will have a safe space to go if they are running away from home to avoid FGM/C or child marriage. A Nice Place Foundation includes a leadership academy, so that girls can also acquire life skills. This is a place where girls can learn to believe in themselves, realize they can become leaders…a place where they can dare to dream and aspire to be the women of their dreams.
Another significant achievement is that more than 20,000 girls in Kenya and Tanzania have now taken part in an Alternative Rite of Passage ceremony through work that I have done with Amref Health Africa.  Alternative Rites of Passage celebrate girls becoming women without subjecting them to FGM/C.
What would you say to young leaders trying to change and shape communities for the better?
Young leaders should not take "NO" for an answer, or think they can't do something, just because they are young. They have the space so they need to take it up and own it and make the changes they want to make.
I would also say to young leaders: do not wait for someone to come and make the change. It has to start with you. You don't need to wait to have an office or whatever. Wherever you are, you can always do something for your society or your community. Use your experience and knowledge in a good way.
I would also encourage young leaders to participate in intergenerational dialogue. Learn, consult and have discussions with elderly members in your community. Listening is so important as a leader.
The interview took place in July 2021
The opinions expressed by the EUVP distinguished Alumni on the Wall of Fame do not necessarily reflect the official EU position.