It is time for us to see the human in others. For when we see the human in others we celebrate the human in ourselves.
Biography
Salma is a Sri Lankan Lawyer and a Global Human Rights, Peace-building and Transitional Justice Consultant providing services to organizations at the international, regional and national levels including to governments, multilateral and bilateral agencies, international and national civil society, non-governmental organizations, regional and national institutions.
She has served in multiple roles and capacities; from being a Civil Society activist nationally and internationally, a university lecturer and researcher, a journalist and opinion columnist, and most recently a public official of the Government of Sri Lanka where she led the process of drafting and developing Sri Lanka's first National Policy on Reconciliation, first of its kind in Asia and among a few in the world.
She has published extensively in scholarly journals including in the Seattle Journal of Social Justice, Sri Lanka Journal of International Law, Frontiers of Legal Research, American Journal of Social Welfare and Human Rights, Journal of Human Rights in the Commonwealth, International Affairs Review, Harvard Asia Quarterly and The Diplomat.
Hailing from a "triple minority" background – namely ethnic, religious and linguistic minority communities – Salma Yusuf has translated her heritage into professional acumen by developing a high degree of empathy to grievances, sophisticated and nuanced understanding of challenges, and cross-cultural sensitivity to the aspirations and needs of societies and those communities she works with.
She is a founding Member of the Commonwealth Women Mediators Network and is currently on the Steering Committee where she provides vision, guidance and direction to the Commonwealth Women Mediators Network.
She has a Master of Laws in Public International Law from Queen Mary University of London and a Bachelor of Law with Honours from University of London. She was called to the Bar and has been admitted as an Attorney-at-Law of the Supreme Court of Sri Lanka.
She has completed specialized fellowships from University of Toronto, University of Canberra, and American University of Washington.
Image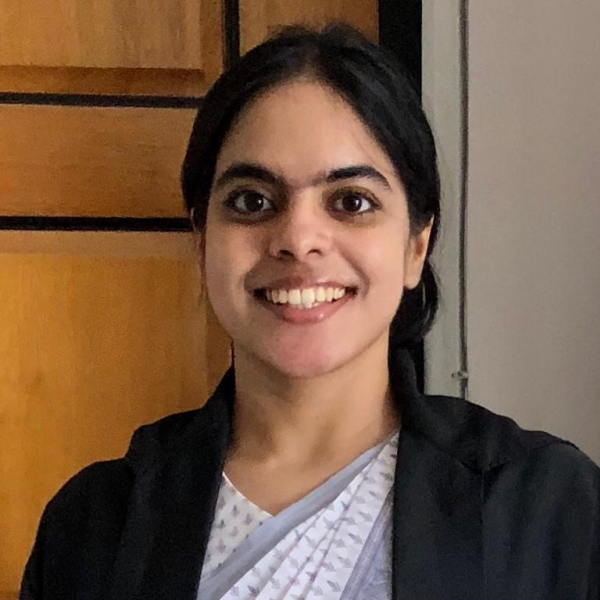 Speaker's corner
Can you describe and evaluate the experience of your EUVP visit?
An unparalleled experience covering a breadth of interests and topics related to my work including Human Rights, Peacebuilding, Democracy and Governance.
I had the opportunity to meet with counterparts from a variety of sectors including government, Civil Society, academics and researchers, and officials of the European Union,. Significantly, I had the opportunity to meet with Members of the European Parliament, which made it special. I was enriched by a visit to the European Court of Justice at Luxembourg where I had the opportunity to observe the court in session. While I was at the European Court of Justice, I was able to join a workshop with European Judges, which was an enlightening, insightful experience. We were able to exchange comparative jurisdictional experiences, as I was the only participant in this workshop from Asia. Visits to the European Parliament and the European Commission and meetings with officials deepened my understanding of the ethos and functioning of the European Union
EUVP experience significance for my career
The EUVP experience contributed to broadening my perspectives and enabled me to enrich my work. The exposure gained and the networks of other EUVP participants who were on parallel visits at the same time and with whom I am still in touch, made it refreshing and enjoyable. It was an intellectually stimulating experience. I was able to use the perspectives and insights gained to inform and fine-tune my work.
Challenges in my current position as Lawyer and a Global Human Rights, Peace-building and Transitional Justice Consultant
The challenges are several as much as the opportunities. Increasing polarizing and division in the world together with the rise in populism means that stronger efforts of democratization has become necessary. These challenges have provided a platform for greater innovation and creativity which human rights and democracy activists are compelled to rise up to. Further, nimbleness and agility in peacebuilding and peace mediation approaches are on the rise. The resilience of people and civil society are seen in the most repressive societies. The challenges were compounded by disruptions due to the pandemic. However, the world is learning to cope with the challenges of the pandemic and related isolation. I think the lack of in-person interaction has greatly affected the efficiency of doing business across countries. However, as the world is adjusting and recalibrating to the new normal, the future is looking up!
Greatest achievements in my career
I would say it is the ability and space to promote the importance of dignity in multiple sectors I have worked in.
I would say that adopting a multi-stakeholder approach to all my work and bringing in first hand insights and experience of having worked in civil society, media, activism, research, transitional justice, human rights, empowerment and diversity and inclusion, peacebuilding, in Government and public office has placed me in a good stead to develop and implement policy processes, projects, strategic advocacy, and leadership in a holistic and sustainable manner.
The opportunity to promote the ideas of human rights and justice, peace and democracy using a multi-stakeholder approach, and thereby contributing to a ''whole-of-government'' and ''whole-of-society'' effort to achieving such ideals has been special.
My advice to young leaders trying to change and shape communities for the better
My advice would be to keep building alliances and never stop learning. Empathy and listening skills can help to bridge even the harshest divides and deepest polarizations. I would further say that it is time for us to see the human in others. For when we see the human in others we celebrate the human in ourselves.
The interview took place in April 2022
The opinions expressed by the EUVP distinguished Alumni on the Wall of Fame do not necessarily reflect the official EU position