One should never under-estimate one's capacity to be an agent for change.
Biography
Ms Sylvia Lim Swee Lian holds a Bachelor of Laws (Hons) degree from the National University of Singapore, a Master of Laws degree from the University of London (UK), and a Master of Science in Criminal Justice from Michigan State University (USA).
Ms Lim joined the Singapore Police Force in 1991 where she served for three years as a Police Inspector and, in 1994, she returned to practise law as a litigator. From 1998 to 2011, Ms Lim was a full-time lecturer with Temasek Polytechnic where she taught and researched civil and criminal procedure, criminal justice and private security, and managed programmes for mature learners.  Since 2011, she has been devoting her time to her work as a legislator in the Singapore Parliament, while maintaining her licence to practise law in Singapore.
Ms Lim's political work started in 2001 when she joined the opposition Workers' Party of Singapore, and has been its Party Chair since 2003.  She entered the Singapore Parliament in 2006 as a Non-Constituency Member of Parliament, and was elected as part of the 5-member team for Aljunied Group Representation Constituency in Singapore's Parliamentary Elections in 2011, 2015 and 2020.
Image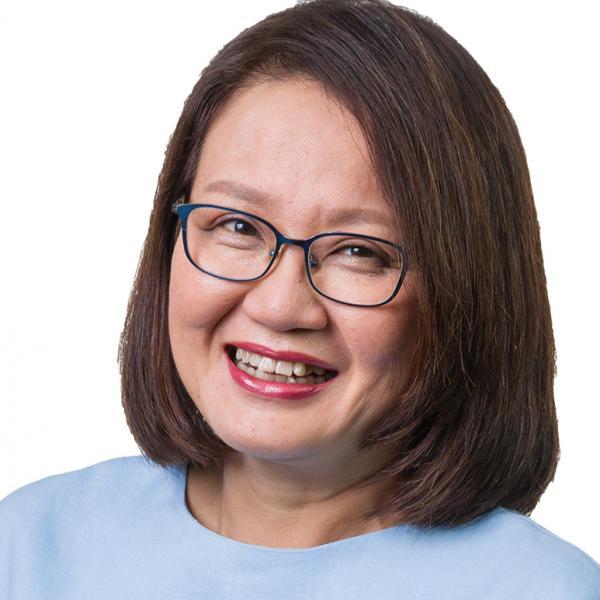 Speaker's Corner
What do you feel is/has been your greatest achievement as a government official?
I have been a Member of the Parliament in Singapore for an opposition party for the last 15 years.  The ruling party in Singapore has been in power since 1959, and has consolidated its power over more than six decades.  I would thus consider being re-elected by the voters as in itself a significant achievement.  It shows that it is possible to invigorate others towards building a society not content with material well-being but which has democratic ideals.
What would you say to (EUVP and Global) young leaders trying to change and shape communities/societies for the better?
I would say that one should never under-estimate one's capacity to be an agent for change.   Believe in yourself and stay on the course.
What inspired your desire to join the public service/represent the citizens of your country?
I was concerned that the ruling party in Singapore had become so powerful that our parliamentary elections were not meaningful.  I felt it was important to move beyond emotion but to take action to champion democracy.
What is the key to closer/stronger relations between your country and the EU?
Singapore and the EU have had long-standing trade relations and cultural exchanges.  For the EU, Singapore is a good base from which to understand and explore Asia, particularly South-East Asia.  As for Singapore, it can draw some best practices from the EU, which is advanced in many aspects of governance and regulation.
The interview took place in March 2021
The opinions expressed by the EUVP distinguished Alumni on the Wall of Fame do not necessarily reflect the official EU position.