Volodymyr Yermolenko
Ukraine
The biggest value added of the EU Visitors' Programme is that you have a variety of meetings with people from different institutions and you get a very human and humane picture of the EU
Biography
Dr. Volodymyr Yermolenko (born 1980) is a Ukrainian philosopher, journalist and writer. Doctor of political studies (France), PhD in philosophy. Analytics director at Internews Ukraine, one of the biggest and oldest Ukrainian media NGOs. Chief editor of UkraineWorld.org, a multimedia project about Ukraine in English. Senior lecturer at Kyiv-Mohyla Academy. Book writer (non-fiction and fiction), winner of Petro Mohyla Prize (2021), Yurii Sheveliov Prize (2018), Book of the Year prize in Ukraine (2018, 2015) and others. Member of board of International Renaissance Foundation (OSI Network). Member of Supervisory board of Ukrainian Institute (2018-2021). Public lecturer, columnist at Krayina Magazine and NV.ua. Expert in information analysis and media literacy; architect and trainer at several media literacy projects within the activity of Internews Ukraine and UkraineWorld. Co-founder and author of podcasts Kult:Podcast (in Ukrainian) and Explaining Ukraine (in English). Anchorman of TV programmes Ukraina Rozumna and Hromadske.Svit at Hromadske.ua (2016-2020). Author of numerous articles in international and Ukrainian media. His texts have been published in Ukrainian, English, French, German, Russian, Dutch, Norwegian, Polish and others. Father of three daughters.
Image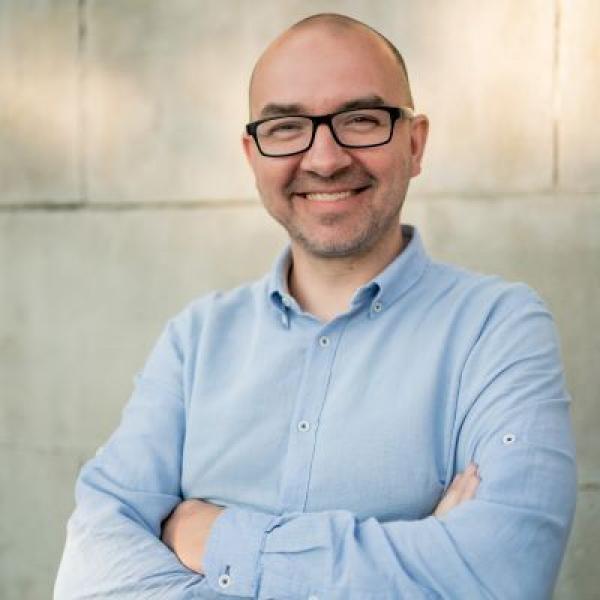 Speaker's Corner
My experience of the EUVP visit
I think the biggest value added of the EU Visitors' Programme is that you have a variety of meetings with people from different institutions and you get a very human and humane picture of the EU / Brussels. I will remember some of these meetings for the rest of my life - friendly lunches with former top officials, home dinners with others, friendly conversations with people who currently work in the EU institutions. All this has significantly enlarged my horizon.
My greatest achievement
I am a philosopher, writer, journalist and public intellectual in Ukraine. I feel that my voice is heard and valued in the Ukrainian public debates, my books are read and appreciated. With my colleagues from Internews Ukraine (where I work as analytics director) we have also founded a website : UkraineWorld.org - one of the rare multimedia projects in English about Ukraine. I am serving as member of the Board of International Renaissance Foundation and member of the supervisory board at the Ukrainian Institute, which is also a very honourable service. I continue to teach at Kyiv-Mohyla Academy, one of the prominent Ukrainian universities, and I am running several media and educational projects. In addition, I often do public lectures as well.   
My recommendation to global young leaders trying to change and shape communities for the better
I would advise to a) think in terms of networks: single individualities are rarely able to change much, but networks and teams can. That means that you need to know as many people as possible, and you need to understand where you can find competence; b) believe in your country, in its capacity and its agency. I always found it narrow-minded to think that "a better life is somewhere else". On the contrary, a better life is here, right in your hands (and minds).
My upcoming professional projects/objectives that I aim at achieving
As a book writer, I am often thinking in terms of books. My ambition is to write a comprehensive intellectual history of Ukraine. I already wrote a sort of intellectual history of Europe in Ukrainian entitled if translated into English "Liquid Ideologies". I also want to spread more knowledge about my country worldwide. To enlarge current education projects (like "Kult:Podcast") in order to make a sort of "acoustic encyclopaedia of culture".
The interview took place in April 2021
The opinions expressed by the EUVP distinguished Alumni on the Wall of Fame do not necessarily reflect the official EU position.