EUVP Visit Story - Viktoriya Frolova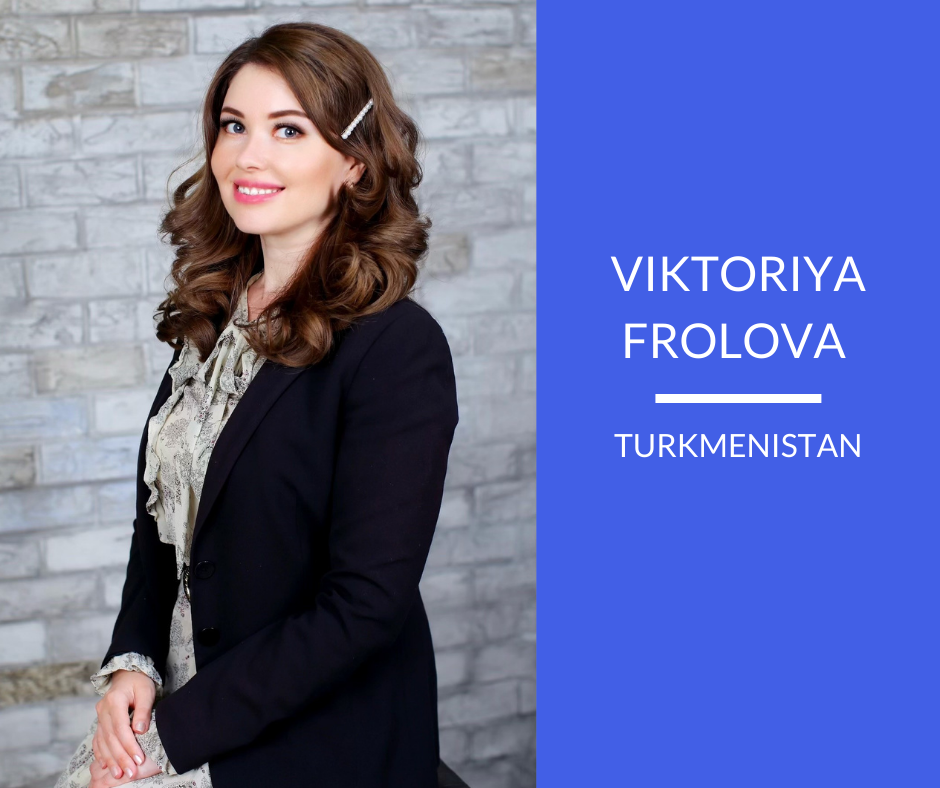 At the time of application to participate in the European Union Visitors Programme back in 2019, I was employed as a Communication and Export Promotion Specialist at the European Union-funded Project "Support to Further Sustainable Agriculture and Rural Development in Turkmenistan – SARD III". My employment within the EU-funded Project became a reason why I started learning and researching more about the EU initiatives in Central Asia, especially in Turkmenistan. This is how I found out about the EUVP. 
My EUVP visit was initially planned to happen in 2020 but due to COVID-19 pandemic related travel restrictions, I was invited to participate in the EUVP virtual tour in May 2021. In 2020, I started working as a Consultant within the framework of the EU-funded International Trade Center Project "Ready for Trade Central Asia", and at the beginning of 2021 I was offered a contract within the "Promoting Transparency and Action against Economic Crime" of the Joint Rule of Law Programme of the Council of Europe and the European Union. Thanks to the experiences above, by the time the EUVP offered me a virtual tour I had a wide range of topics of interest to discuss and study during the suggested e-meetings with the Colleagues from the EU Institutions. 
The online conversations that I had revolved around the EU - Turkmenistan cooperation, trade, best practices of the EU on fight against fraud and corruption as well as the EU-Central Asia partnership. I was happy to e-meet with the representatives of various EU Institutions and departments such as the European Commission's Directorates-General for Trade, for International Cooperation and Anti-Fraud Office, European Parliament and the European External Action Service.
Thanks to the excellent organization of the meetings scheduled by the EUVP Team, all e-meetings took place as planned. Absolutely each and every meeting was useful and motivating. My participation in the tour provided me with new knowledge and valuable facts about the European Union, its partnerships, institutions and mechanisms of functioning. The Colleagues from the EU institutions were very responsive and provided answers to all questions I had prepared for the meetings. 
Professional knowledge and exchange of contacts for future cooperation became an invaluable experience that I received within the framework of the European Union Visitors Programme. I am sincerely happy that I discovered this opportunity and grateful I was selected for participation.